Online Training
20 Years' Experience
Over the last 20 years we as a team have delivered many thousands of hours of personal training instruction and coached hundreds of clients to their goals. As a result, our online personal training service is now available to everyone.
Individual & Specific Service
When creating your training program and meal plan, we will take into account a multitude of individual variables that are unique to you. This means you aren't following general unspecific advice but very specific protocols that are designed for you, making your progress much faster and effective.
Accountability & Support
As one of our online training clients you will have unlimited access to our teams messaging support. You'll also receive regular chats with a coach to make sure you're on track. We'll also schedule a call to discuss your program when you receive it, plus strategy calls to discuss any challenges you may be facing along your fitness journey.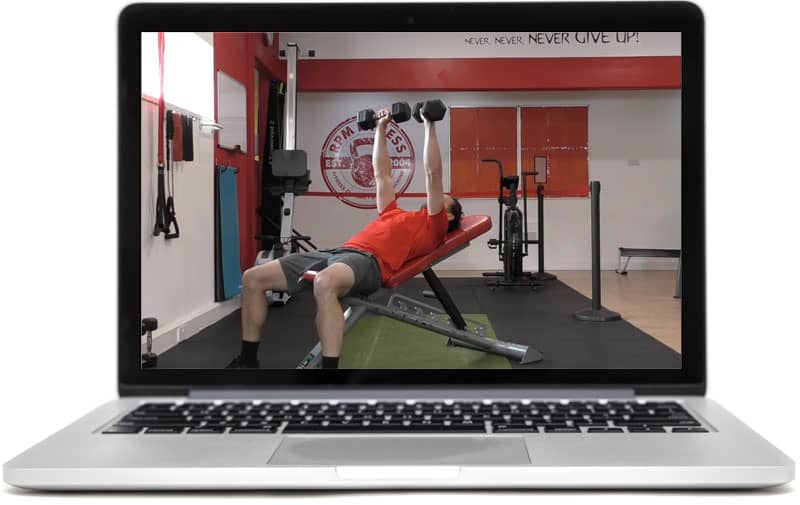 So how does it work?
Sign Up
Upon sign-up you will receive a comprehensive questionnaire to help us understand your goals, circumstances and preferences and habits.
Training Program
We will sit down with the information you've given the team and create your specific training program. No more guess work.
Meal Plan
Your meal plan will be calculated for caloric and macronutrient intake for your goals with 100's of full recipes to choose from.
24/7 Support
Your subscription includes a monthly call to discuss your program and expected results. Plus, a monthly review call, check-in, and unlimited instant messaging support.
Sign Up Now
Monthly subscription 1
£9.99 per month
Unlimited exercise programs
Access to a private support community
Build and track workouts
Exercise technique library
Access to learning articles & videos
Calculate calories and macros
Create meal plans
Manage progress and goals
Monthly subscription 2
£38 per month
Specific and individualised training program
Unlimited exercise programs
Receive coaching support (stay accountable)
Access to a private support community
Monthly coaching call
Build and track workouts
Exercise technique library
Access to learning articles & videos
Calculate calories and macros
Create meal plans
Manage progress and goals
3 month block
£95 for 3 months
Specific and individualised training program
Unlimited exercise programs
Receive coaching support (stay accountable)
Access to a private support community
Monthly coaching call
Build and track workouts
Exercise technique library
Access to learning articles & videos
Calculate calories and macros
Create meal plans
Manage progress and goals
Find out more